5 Reasons Why Design-Build is Best for Commercial Renovations
Posted in Guides, on January 22, 2020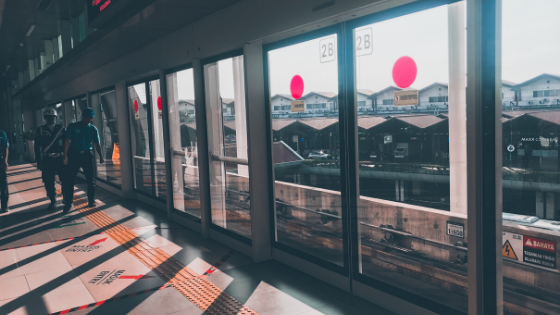 As your business grows, there will inevitably come a time when you need to consider the future of your business in its current space. New team members and departments, expanded product and service offerings, or simple inefficiencies with your current office can cause you to outgrow a once productive space. Relocating or renovating a commercial space is a heavy undertaking that impacts your team and business operations, so you want to make sure it's done right the first time.
That said, Custom Design-Build Construction Services have often been sought as the ideal solution for revamping existing workspaces, or finishing a newly built space. As an end-to-end solution, Custom Design-Build allows companies to create exactly the space they want, with the convenience they need to keep their business running smoothly, among other valuable advantages.
5 Benefits of Custom Design Build Services
1. Quality & Expertise
When hiring a Design Build Construction firm, you are leveraging an entire team of design, construction, project management, and trade professionals. A Design Build firm with many years of experience in the industry has fostered their intuition and skill, allowing them to easily translate your business and workflow needs into your design. Design Build professionals notice ways to maximize the space you have that would not be apparent to the average person, and design its layout to support your day-to-day business operations and collaboration.
With extensive experience, you can also feel confident in the quality of work your Design Build team is providing. They will be well-versed in all permits or bylaws your construction project needs to abide by to create a structurally sound finished product. Additionally, your Design Build team will know of all the best quality providers to source all their building materials.
2. Efficiency & Continuity
If you're looking for a custom designed space, it may be tempting to try to coordinate your commercial construction project yourself in order to micro manage it. But, you also have to manage your business throughout the process. This means managing the day-to-day operations of your business leaves only the time outside of that to allocate to the needs of your renovation or construction project. You could work an entire day at the office, only to find out that your construction team needs a specific permit or material to continue - after the appropriate authority or store is already closed for the day, causing unnecessary stress factors like halted workflow, and increased costs to pay contractors for projects that extend past the projected end-date.
An experienced Design Build team is well-versed in the various needs of your project, from the to permits, to materials, to the various contractors needed to execute your design. They'll be able to anticipate the requirments of your project every step of the way, and prepare accordingly to keep construction work on schedule and within budget.
3. Status & Impressions
First impressions are important, and with Custom Design Build, you can ensure you make exactly the impression you want on your clients and prospects. Your construction project designer will be able to figure out how to best incorporate your specific wishlist, and vet the talent needed to execute it within your budget, so there's little compromise to your vision.
The ability to incorporate stand-out items in your commercial space can create an impression of success and status that sets you apart from your competitors, and helps you stand out in your prospects' minds.
4. Accountability
Building or renovating your space involves a different set of professionals at every stage of the project. The more people involved, the more opportunities there are for errors, miscommunication, poor scheduling, and in turn, increased costs in order to remedy these issues; and the only person responsible for the fallout is you.
A Design Build firm provides you with an end-to-end solution, utilizing their skilled teams that seamlessly work together to effectively and accurately translate designs into a fully functional workplace. When you hire a Design Build team, you've essentially handed over the responsibility of all the construction project deliverables, and it is up to the Design Build team to manage these deliverables and costs. When things go awry, your Design Build team is accountable for fixing the issues, keeping the project on schedule, and sometimes, and avoiding costs you would might have otherwise had to incur.
5. Single Point of Contact
There are a lot of moving parts to managing a construction project from end-to-end. You could try to design with one person, share that design with a building team, and look for electrical, plumbing, flooring and painting contractors on the side; that's a lot of different people with whom you risk a potential broken telephone effect.
One of the most important members of a Design Build team is the Construction Project Manager. This is the main point of contact for each part of the Design Build team, from the designers, to tradesmen, to construction workers, and you. Your Construction Project Manager ensures your needs are consistently communicated at every stage of the construction or renovation project so that all talent is on the same page, while also regularely briefing you on their progress. With a dedicated Design Build team, your Project Manager is the only person you'll need to engage with.
When designing your new office or commercial workspace, you need a team with a trusted, end-to-end Design Build solution for true cohesiveness and cost-savings. The professionals at Dancon Construction have been designing dynamic workspaces with flawless execution for over 10 years. Having helped businesses throughout Europe before establishing ourselves in Toronto, our expertise in workplace optimization and construction best practices is diverse, sophisticated and innovative. We leverage only the best talent in Toronto and GTA to build spaces our clients can be proud of.
Reach out to Dancon Construction today to find out how our Design Build team can provide your commercial construction project with ingenious designers, talented tradesmen, and quality construction resources for the most seamless execution of your dream workplace.