Emerging Workplace Trends for 2020
Posted in Articles, on January 08, 2020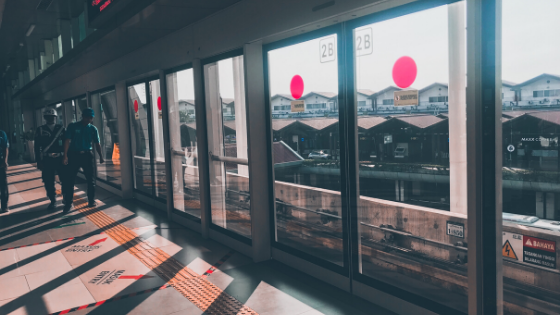 It's no secret that your physical environment has a huge impact on your overall well-being; as a result, more and more employers are looking to transition toward office design that supports productivity by fostering the well-being of their employees.
With various social shifts, such as Boomer and Gen Z collaboration in the workspace, and a greater focus on employee wellness and satisfaction, the needs of the traditional office space have also shifted. In 2020, there is a need for dynamic spaces to suit the varying needs of your staff, their skills, and your company.
We're sharing the Top 4 Office Design Trends for 2020 that bridge the generational gap in the workforce, while still providing what each group needs to succeed as individuals, and as part of your team.
1. Multifunctional Spaces
Sterile cubicle spaces don't encourage collaboration and teamwork, while open concept workplaces relay distractions to your employees' workflow roughly every 3 minutes. Modern office design demands multifunctional access to both collaborative and individual workspaces, which can be created with lightweight and mobile workspaces, furniture, and lighting that let employees modify the office environment according to their work. Flexible furniture and using laptop computers allow staff to create large workspaces when collaborating on team projects, and then separate to personal desks or designated Third Spaces (quiet work areas) when they need to concentrate on individual work. This model accommodates collaboration, but also enables each employee to work in a manner that is most productive to them - whether they're part of the social Gen Z portion of your team, or Boomers who are accustomed to a more autonomous way of working.
2. Lifestyle Focused
The typical North American work week means we spend about a third of our waking hours at work. As such, many modern office designs are striving to provide employees with the basic amenities they might find at home in an effort to make them more comfortable in the workplace. Fully-stocked kitchens, office gyms, showers, game rooms, and communal lounge areas provide employees with space to recharge and reset, and indicate to employees that their mental and physical well-being is cared for by their employer. By minimizing discomfort and encouraging healthy work-life balance even at work, employers can in turn boost employee morale, loyalty and productivity.
3. Sustainable Design
Recent studies have shown major decisions made by Millenials and younger generations are highly values-driven, including where they work and who they buy from, with social and environmental issues at the forefront of their concerns. Incorporating office furniture and design accents made from sustainably sourced materials, like recycled wood and metals, and ethically-made textiles not only help to minimize your business' long-term impact on the environment, but also help you to attract the kind of team members that are passionate to their cause, whether it's the environment, or the work they do for you.
4. Natural Accents
In combating the traditionally bland workplace, natural elements have become increasingly important to office design for both aesthetic reasons, and employee comfort and productivity. Office plants and greenery, wood accents, and designing to maximize natural light are huge elements that can contribute to your team's mental and physical wellness, and support those who struggle through Seasonal Affective Disorder, and related issues.
Are you ready to revamp your office design in 2020? The Dancon Construction team offers expert workplace consultancy, office design, construction and project managment services to help you seamlessly create your most productive workspace ever! Call us to schedule a walkthrough of your office space to find out how we can help you encorporate these top office design trends into any workflow-optimized office renovation or buildout!